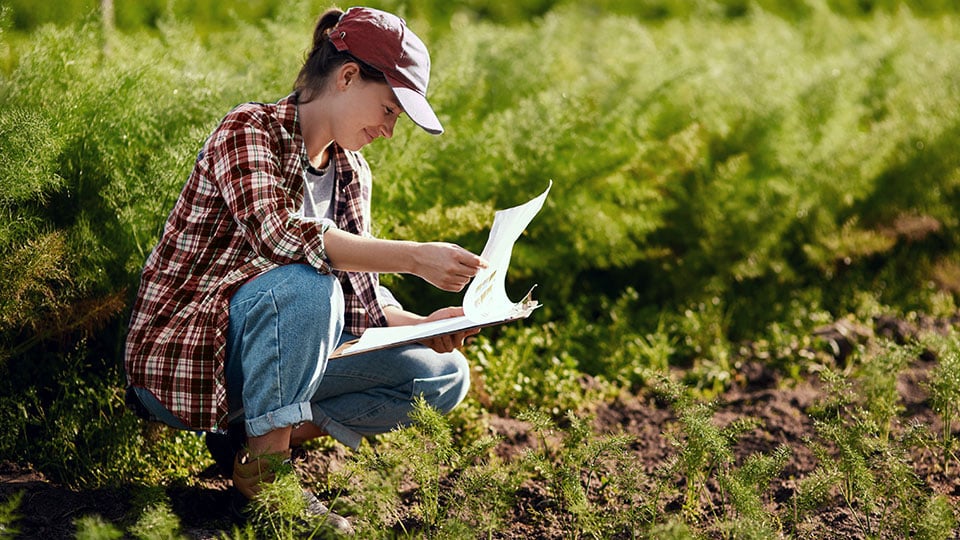 Agricultural translations in over 70 languages
From professional translators for the agricultural industry
This page has been machine translated and post-edited. This page is an example of what machine translation and post-editing are capable of.
Translation agency for agricultural technology and agriculture
Automated translation processes for the agricultural industry
The agricultural industry is the largest industry in the world. The agricultural industry covers a wide range of specialities, from food and feed production to livestock and timber farming and the manufacture of agricultural machinery. Each of these industries requires industry-specific knowledge of technologies, procedures and standards. The translations of the necessary operating instructions, manuals, application regulations into the respective target languages must meet high standards. Incorrect translations in the agricultural and farming sector can lead to damage to equipment or even injury to people.
We at D.O.G. GmbH offer professional and high-quality translations for the agricultural and farming sector. From the translation request to the completion of the translation, our team supports you. In addition, we offer you an all-round service such as building your own company terminology.
Benefit from our expertise in over 70 languages!
Specialist and standards-compliant translations for agriculture and farming.
Technical expertise is essential for agricultural translations. After all, there are so many technologies and subject areas involved in the various texts. Therefore, the agricultural translators at D.O.G. GmbH not only have purely linguistic qualifications, but also a high level of expertise in individual fields. Among our translators are agricultural engineers, translators who have studied agriculture or translators with additional training in areas such as organic farming, bioprocess engineering, environmental science, food management and much more. Therefore, the translators of D.O.G. GmbH who specialize in agricultural topics not only have purely linguistic qualifications, but also a high level of expertise in the respective fields. Our agricultural translators are regularly checked for their professional qualifications. As a service company that has been audited several times, D.O.G. GmbH can prove that the translators and internal staff have the necessary professional qualifications in accordance with the ISO 17100 standard.
Only agricultural translators who translate into their mother tongue are used.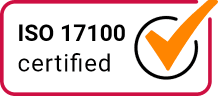 Translation of agricultural texts into all languages
Our agricultural translators are native speakers
A manual for an agricultural machine in English? A phytosanitary certificate in Spanish? We will send you an offer quickly.
TEXTS FOR AGRICULTURAL TECHNOLOGY AND FARMING
Our agricultural translators translate these texts and information
Some examples of texts from our customers in the agricultural sector: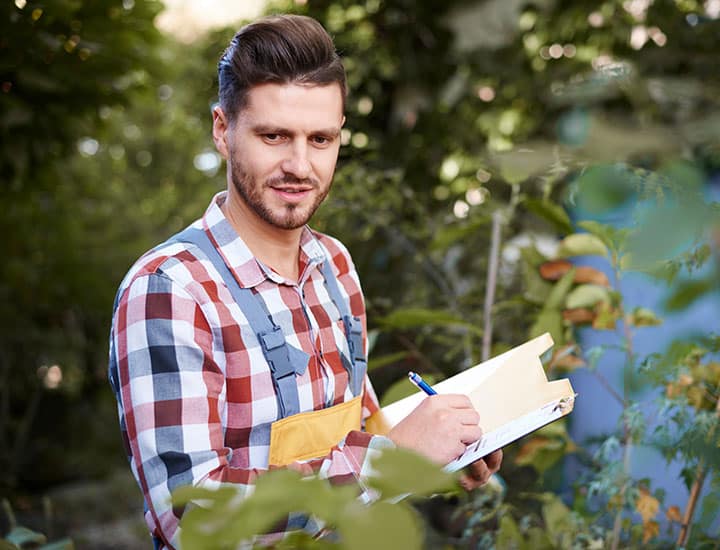 Over 20 years of experience in agriculture
The four challenges in agricultural translations
With D.O.G. GmbH you are on the safe side
Costs of agricultural translations: Translation memory technologies, machine translation and automation reduce costs lastingly.
Administrative workload: Customer portal and automated workflows simplify processing agricultural translations in multiple languages.
Quality: Professional translators with experience and the development of specialized terminology guarantee a high level of quality.
Time: For larger projects, we set up teams of translators or use machine translation in consultation with you.
Frequently asked questions about agricultural translations
How good are machine translations for agricultural texts?
Machine translations are much better today than they were a few years ago. Nevertheless, they can sometimes contain serious errors. Therefore, they need to be proofread by experienced reviewers. For certain texts, machine translation in combination with post-editing (quality assurance) is an interesting alternative. We will be happy to advise you on this.
How difficult is it to translate texts from the agricultural sector?
In agriculture and agricultural technology, there are many technical terms that are difficult to translate without specialized knowledge. In most cases, translation projects in the agricultural industry cover multiple topics, from environmental issues to digital topics. This is why using professional technical translators with additional training is so important.
How many words can an agricultural translator translate per day?
Every text is different, of course, but on average you can assume about 2,000 words per working day. If part of the text is repetitive or has already been translated in a previous project, the translator can translate more. On the other hand, one must also take into account time for quality control and preparation of files for the translation memory tools.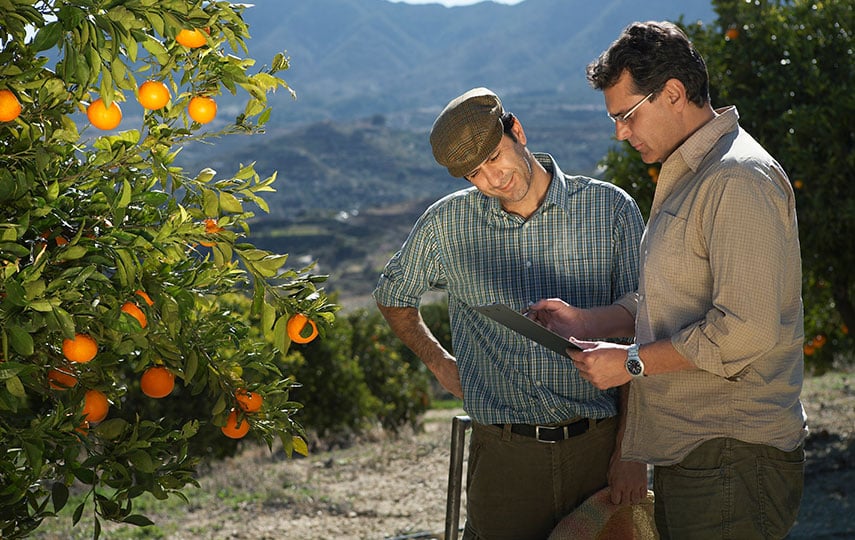 Technical terms in agriculture
Terminology work: a success factor in agricultural translations
What is Countryside Stewardship?
One of the greatest challenges for translators is to build linguistic bridges between concepts from different cultures and countries. Terminology work contributes to this.
Organization of agricultural translations
Processing translation projects in the agricultural sector
Our process for translations for the agricultural and farming industry
Translating documents in the field of agriculture and agricultural technology can be very complex and demanding. When planning this type of translation, we have two goals in mind: to minimise the administrative burden on both sides and to reduce costs. That is why we have opted for the following process steps:
Human translation or machine translation?
Many professionals wonder whether it is worth machine translating their agricultural texts. Some texts are technically and linguistically demanding and incorrect translations do not remain without consequences. What are the opportunities and risks?
Language variants and specialized terminology in agricultural translations
Companies in the field of agriculture and agricultural technology develop special products or services. For many terms, they use very specific technical terms such as soil monitoring, effluent system or lactation period. It is part of our standard procedure to extract this terminology, research it and, if necessary, coordinate it with our customers.
We record this specialist terminology for agriculture in a terminology database, in our LookUp terminology management system, to which our agricultural customers have access. This enables us to ensure that the specialised terms are used consistently in all agricultural texts.
The language of agriculture and the local conditions in the various countries of the world are very different. When does one use "corn" or "maize" for an English translation? When do you use "papa" instead of "potato" in Spanish? That's why we use agricultural translators who translate into their native language and are very familiar with the language and culture of the target countries.
Agricultural translations in final layout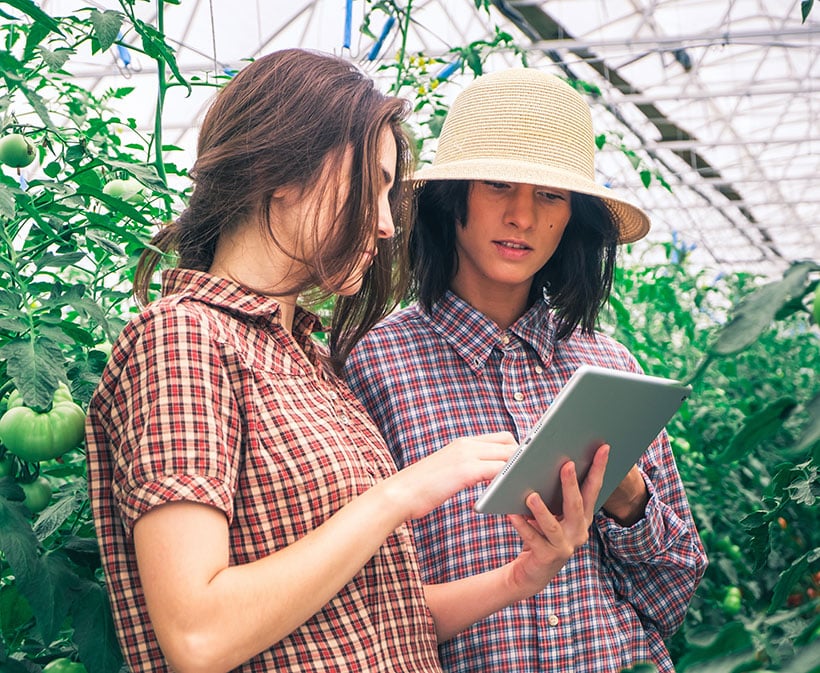 Your agricultural texts in different formats
You can hand over the contents of your agricultural texts to us in various formats. We can take data from content management systems or editorial systems such as Schema ST4 or TIM-RS and return it to you in such a way that it can be imported directly into your respective system. This eliminates the additional step of preparing the data on your side.
When translating agricultural texts, it can happen in some languages that the layout shifts due to the differences in length between the languages. If necessary, our DTP department will adapt the layout of the translated files to the specifics of the target language: different text lengths, encodings, right-to-left languages such as Hebrew or Arabic, and much more.
No matter what form your agricultural texts are in, we can handle specific formats and encodings. From machine texts to software messages to PO or TEX files. Of course, if required, we make sure that agricultural machinery display texts do not exceed the specified length – whether in letters or pixels.
Revision according to ISO 17100 for translations in the field of agriculture and farming
Ensuring the quality of translations in the agricultural sector is a major challenge. Agriculture is perhaps one of the areas where the differences in products and processes are greatest. The working methods of a rice farmer in Vietnam or a forest worker in the Congo rainforest differ greatly from those of their German counterpart.
In the quality assurance of agricultural translations, we therefore pay particular attention to ensuring that the content is conveyed correctly and comprehensibly.
In addition to the linguistic aspects, we also check whether technical data and figures are conveyed without errors, because information errors can have serious consequences for consumers, farmers or operators of agricultural machinery.
Finally, technical terminology and mastery of the respective field also play an important role.
D.O.G. GmbH is certified according to ISO 17100. The agricultural translations of D.O.G. GmbH are proofread according to the dual control principle in order to guarantee a very high translation quality. Our proofreaders, who specialise in agricultural topics, are supported by our ErrorSpy quality assurance software. As a translation service provider, we are also responsible, in accordance with the ISO 17100 standard, for ensuring that our employees involved in your projects undergo further training on topics relevant to the agricultural industry.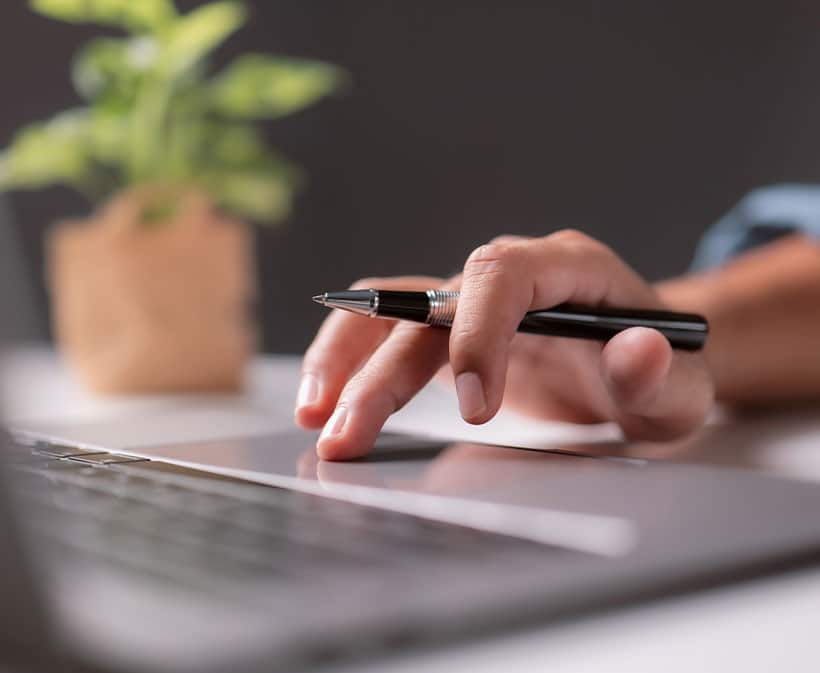 Tailor-made services for our agricultural customers
You can receive these services from us
Are you looking for a translation partner for agriculture and agricultural technology?
Five good reasons for D.O.G. GmbH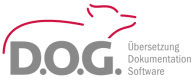 Contact us! In a non-binding online consultation, we will discuss what optimization potential exists in your company and what we can achieve together. The proof of the pudding is in the eating! You will be surprised!
Agricultural translations in over 70 languages
Our language combinations in the agricultural sector
We also offer reverse language combinations, e.g. agricultural translations Spanish-German.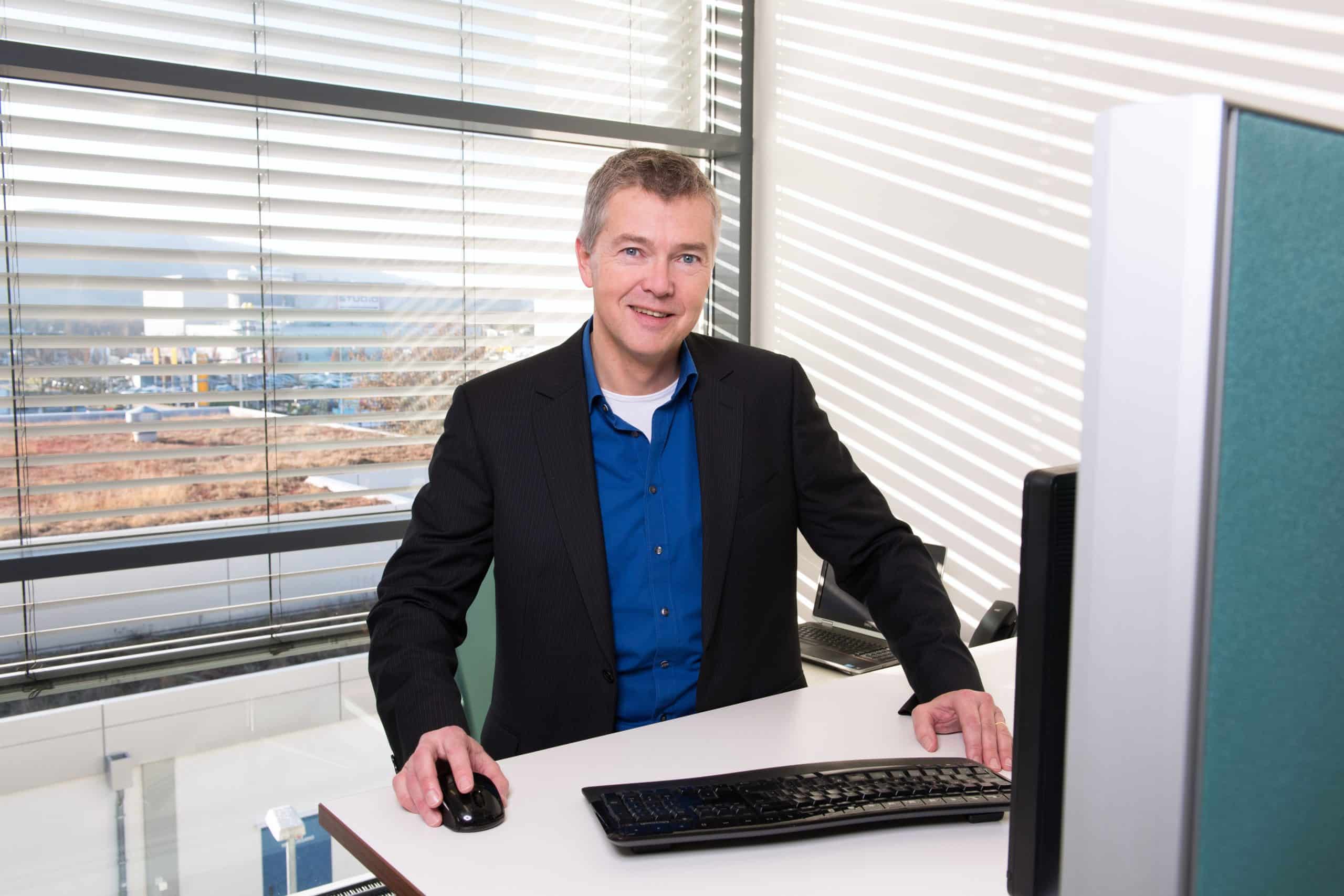 Discover what we can do for you!
Every case is different and this is even more true for topics from agriculture or agricultural technology. In a non-binding online conversation, we go through your requirements and see what optimisation potential there is for the organisation of your agricultural translations and what we can achieve together. The proof of the pudding is in the eating! You will be surprised!
Our references in the field of agriculture and farming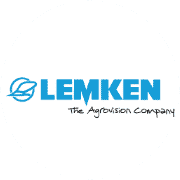 LEMKEN GmbH & Co. KG
Joost RoelseHead of Technical Documentation
"D.O.G. has been a reliable and pleasant partner for us for many years when it comes to translations. Currently, D.O.G. translates our technical documentation in 9 languages. We particularly appreciate the good quality of the translations, the adherence to the agreed delivery dates and the high flexibility, even when things have to be done quickly."

Maschinenfabrik Bernard Krone GmbH & Co. KG
A. Siegler, M.A.Technical Services Division
"A few years ago we were faced with the overwhelming task of setting up a terminology management system for the KRONE machine factory. It was important for us to have a tool for this, with which we could build a data model entirely according to our wishes, manage the existing data and create new terminology easily and integrate it optimally into the work processes. In addition, we wanted the use of terminology to be as widespread as possible within the company and, for example, to be made easily accessible to our dealers all over the world via the Internet. All these wishes were fulfilled with the terminology management tool LookUp. LookUp has shown us that the mammoth task of terminology management can be mastered."
Topics that also interest our agricultural customers