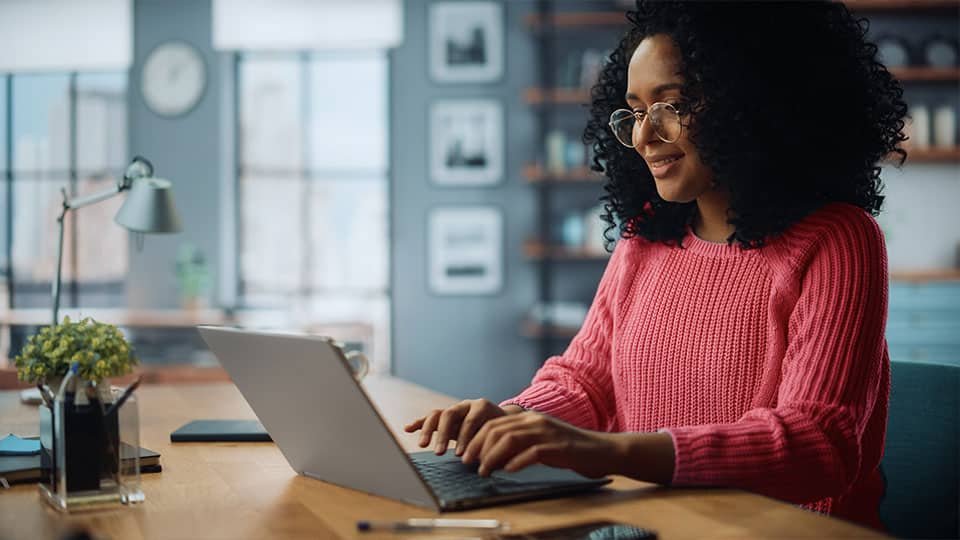 We translate your website
This page has been machine translated and post-edited. This page is an example of what machine translation and post-editing are capable of.
Typo3 or WordPress sites in 70 languages
Why translate websites? The Internet is a huge market and offers great opportunities for companies. In 2021, the number of Internet users worldwide was 4.9 billion [1]. That is why companies maintain an Internet presence. Today, however, many websites are only available in English and German. This is not enough to reach customers worldwide, because potential customers value being addressed in their language.
The COVID crisis has rapidly changed consumer habits. Internet sites are more than ever an important source of information and generate revenue. A good reason to have web pages translated!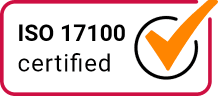 Website translation by native speakers
We translate your home page into all languages
Do you need your web pages in English? Or in several languages? We will send you a competitive offer quickly.
Directly from your Content Management System
We can work well with these systems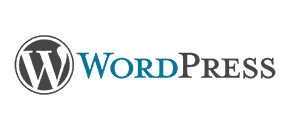 Translation of corporate websites
With 65.1% of installations*) WordPress is the most used open-source content management system in Germany. WordPress has a WYSIWYG editor and a preview function. With plugins, complete WordPress pages can be translated in translation tools.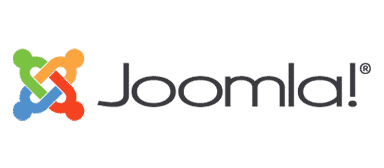 Joomla! website translation
In second place comes the open-source content management system Joomla! With 2.7% of installations*), Joomla! has a WYSIWYG editor as well as a preview function.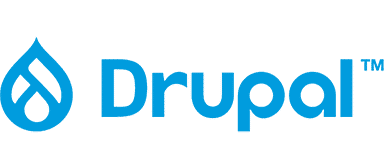 Drupal website translation
The open-source content management system Drupal comes third with 2.4% of installations*). Drupal has a WYSIWYG editor as well as a preview function.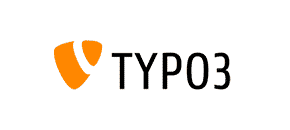 Typo3 website translation
As a sophisticated open-source content management system with high functionality, TYPO3 has a market share of only 0.5%, it is mostly used by medium to large companies. TYPO3 has a WYSIWYG editor as well as a preview function.
Challenges of website translation
We have the necessary knowledge for website translation
Technical challenges in the localization of web pages
Simply translating text is not enough when localizing websites. Character encodings, currency, number, data formats (HTML5, XML, DITA, JSON, multimedia …) and many other technical aspects can cause the translated page not to work.
That's why you benefit from the fact that D.O.G. GmbH has its own IT department and employs specialists who are familiar with these challenges and can save you a lot of trouble.
Specialist translators from the target market
Many people have already made this experience: A foreign website offers a translation in German. The German text is grammatically correct, but still reads 'strange'.
The style is unusual, the choice of words strange and sometimes statements or examples are alienating because they address a reality and culture that does not exist in the target country. It is a great challenge to formulate translations in such a way that the reader does not notice that it is a translation.
For this reason, we have built up our network of website translators in the respective target countries. They have their finger on the pulse of the target audience, are familiar with current language usage and with the culture of the target country, and may be able to provide feedback if a keyword or phrase is not appropriate.
Our website translators are exclusively translators with expertise in your industry, who translate into their native language and have relevant experience with website translation and keyword localization. The translations are checked in accordance with ISO 17100 using the dual control principle by our specialized reviewers.
Will the translated website be found in the target country?
Will the translated website be found in the target country?
To achieve a positive effect on the SERPs (Search Engine Result Page), it is not enough to simply translate keywords. For example, the keywords you optimize for Google in German are not the same as the Russian keywords that bring your website to the top of Yandex. Therefore, the best translated website is of little use to you if it is not found.
If you want to be successful with your website in multiple languages, you need to:
How can costs be reduced, especially with many languages and a lot of content?
There are three main ways to reduce translation costs:
1. Use machine translation: Here, it is important to use machine translation along with post-editing to ensure that no hidden errors remain. Also, you should manage your key terminology to ensure consistency in the use of terms.
2. Use translation memories: These are databases of previously translated text that can be used to automatically translate new text. This can be especially useful when updating websites.
3. Automate processes: Use the client portal to place and track your translation orders. Use an API to extract the texts to be translated from the CMS and transfer them directly into your system.
Taking SEO into account when building your company terminology
In the field of digital marketing, you need staying power. But there is one constant: The topics or products you want to advertise must be coherent and promoted over a longer period of time.
This is where terminology plays an important role and helps you maintain or create SEO-ready content quickly and in multiple languages. How do you do that? You can do it with a relational terminology database like LookUp:
For this reason, we offer our website clients access to LookUp, ourterminology management system. Together, we can build your SEO-optimized corporate terminology in multiple languages.
How we translate your website
Project management for website translations
Before you can place a translation order, you need clear information about the price and delivery date. Since website translations are sometimes very complex and many aspects need to be considered, you should plan some time for the quotation phase. There you will clarify questions like:
Translation of Internet pages and eCommerce sites
We translate for these industries
This way you can reach your customers worldwide in their own language.
Language combinations for website translations
Web pages in the following languages
For website translations we offer a large number of language combinations. Very popular combinations are: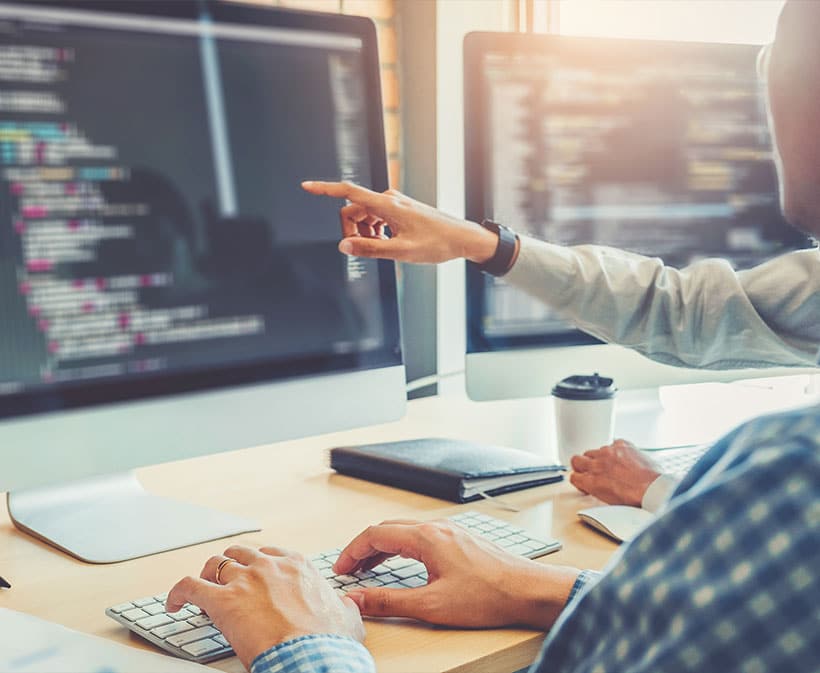 Short turnaround times for the translation of your website
Translating a website or an entire webshop can be time-consuming. After the initial translation comes the regular maintenance of the content. Updating translations must also be fast and secure.
"Time is money." We know that you need fast results without sacrificing quality, of course. To achieve these goals, we rely on the following success factors:
Automated processes for your website translation
A website consists of a large number of individual pages, blog content, documents, media, modules, and forms that need to be localized into multiple languages. For example, imagine 100 individual HTML files in 10 languages that go through 6 processing steps from preparation to final review. So there are a total of 6000 states that need to be monitored without errors.
Not all texts are visible to the human eye, like file names, anchor texts or strings in scripts. It is easy to lose track of them. In addition, manually copying individual content for the translation process takes a lot of time.
This is why we use a project management system that allows us to keep track of the many individual work steps and files at all times. We also automate some of the tasks, from notifying the employees involved of delivery deadlines to preparing and post-processing the files. Part of the quality assurance process is also automated.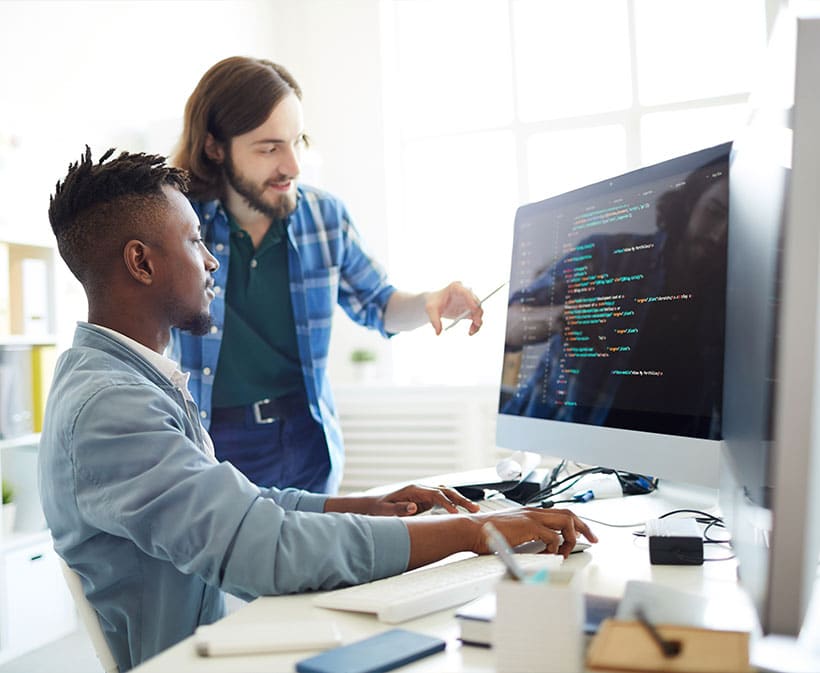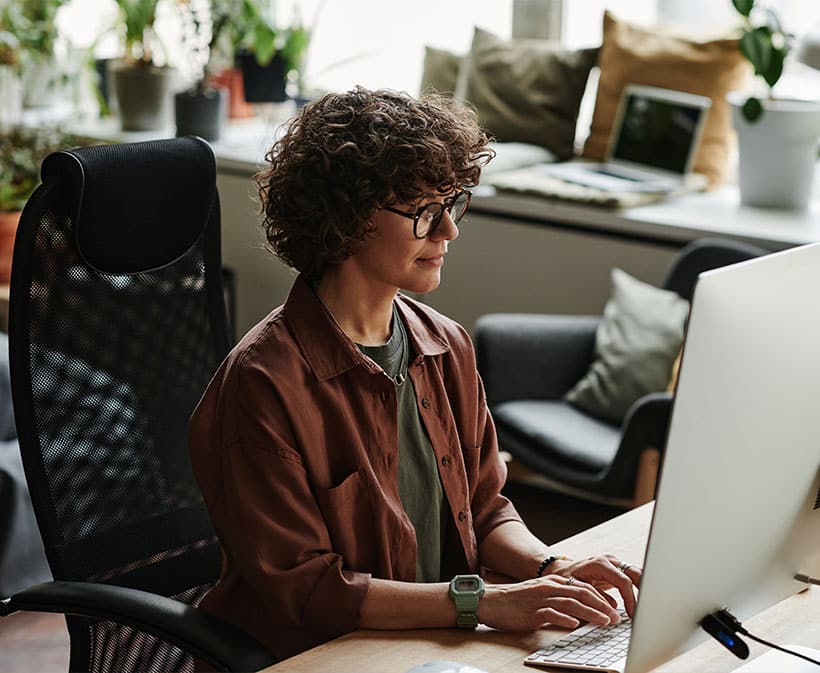 Seamless integration thanks to CMS connectors
Do you use content management systems (CMS) such as TYPO3, WordPress, Drupal or Joomla! to manage your website? Do you regularly update content in multiple languages? Then you can benefit from our experience and the software products of D.O.G., which efficiently support you in the implementation of your internet strategy.
There are plug-ins (connectors or REST APIs) for popular content management systems (CMS) that allow users to have their website translated into multiple languages. For example, there is the WordPress plugin WPML or the localization manager "l10nmgr" from Typo3. Pages, posts, categories, tags, media and menus are exported with it for the translation process.
The format of the exported files is usually XLIFF (XML Localization Interchange File Format). XLIFF is a standardized format widely used in the translation industry.
After translation, the plug-in imports the translated XLIFF files back into the CMS.
This works flawlessly and saves time and money. For example, this English translation of the current page was translated from German this way and imported back into our WordPress system within one business day.
As a rule, online texts are regularly adapted and expanded. Since the translation of the previous version is stored in a translation memory system, update translations are fast and cost-effective.
Website - Localization: Special aspects
It is necessary to distinguish between translation and localization. Localization also involves adapting the content of the translated page to the cultural, linguistic and technical conditions of the target language or country.
On the one hand, localization includes purely linguistic aspects, such as words that may be misunderstood or have a different connotation in a particular culture.
There are also formal aspects, such as address format, phone numbers, customer service addresses, and more.
There are in addition technical issues to consider, such as the order of images on a page in Hebrew or Arabic, or the sorting order of product names that changes due to language differences.
There may also be sensitive issues to consider, such as the borders drawn on maps or the flag symbols for languages (why should the French flag stand for French?).
Some other issues involved in website localization are:
Using colors and symbols that are familiar to the target audience.
Verifying that the site displays correctly on all devices and browsers in the target country
The localization of the user experience
The consideration of local holidays and customs
The consideration of local search engines in search engine optimization (SEO)
Adapting to local legislation (e.g. mandatory information or information on recycling)
The integration of local payment methods
The adaptation of units and currencies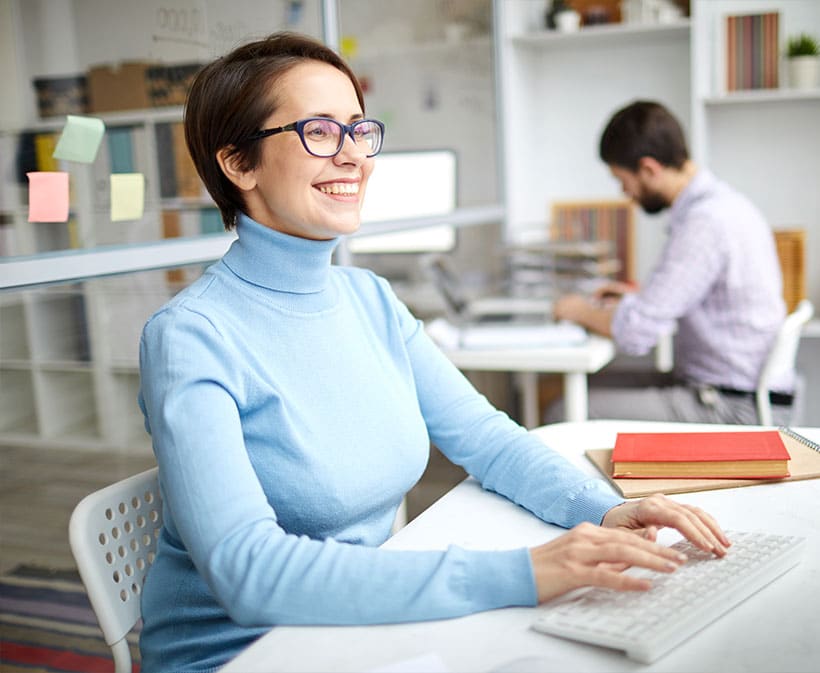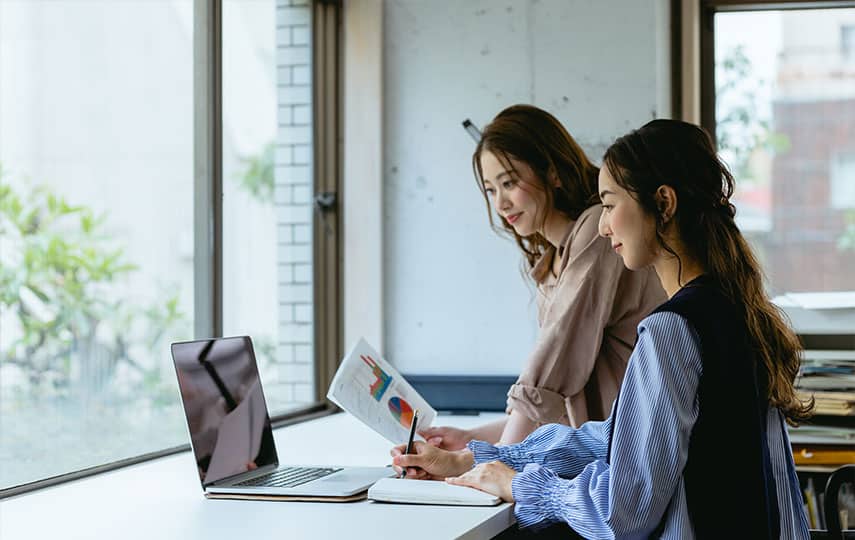 Our offer for website translations
Machine translation of your web presence with post-editing saves costs
Translate your web pages automatically
We can automatically translate and post-edit (post-process) your web pages for you. Especially for large websites, blogs, webshops and social media like Facebook or Twitter, using MT (machine translation) to translate pages can be a viable alternative.
Our post-editors work compliantly with the ISO 18587 standard for post-editing and are supported by ErrorSpy. Our quality assurance software ErrorSpy automatically detects format, number and terminology errors. We will be happy to advise you on this.
Once the translation quote has been prepared, simply place your translation order by e-mail or log into our customer portal. An order confirmation will then be issued immediately.
Our website translators will then receive the website content with reference material and terminology specifications, if available.
After the translation, we check the translated texts technically and linguistically (translation according to the dual control principle, in accordance with ISO 17100). The quality assurance of the translations is carried out by experienced revisers.
If required, there is an additional proofreading of the target text in coordination with your subsidiaries abroad.
.
Some file formats used in website translation
Technical integration & file formats
Websites contain various file formats for text, videos, graphics and also for running scripts. Some of them are:

HyperText Markup Language is the standard markup language for creating web pages and web applications.

HyperText Markup Language version 5 is the fifth and latest version. HTML5 is designed for use with CSS3 and JavaScript. It includes new features such as video and audio support and the ability to save data offline.

Cascading Style Sheets is a stylesheet language used to describe the presentation of a document written in a markup language.

JavaScript is a programming language used to make web pages interactive. It is used to create menus, forms, and other interactive elements on a web page.

is a widely used open source general-purpose scripting language that is particularly suitable for web development and can be embedded in HTML.

JSON is a data format used to store data in a structured way. It is often used to store data in a database or to transfer data between different parts of a web application.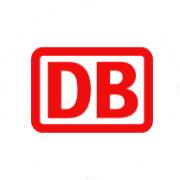 German Rail
T. WinterLanguage Management (IBS)
"For Deutsche Bahn AG, LookUp is a central building block for the management of corporate language. In addition to integration in translation processes, the semantic concept and term cross-linking function enables the use of terminology in non-translational contexts (e.g., to increase intent recognition in ChatBots). This makes LookUp the basis for central, group-wide multilingual knowledge management."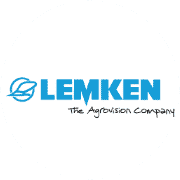 LEMKEN GmbH & Co. KG
Joost RoelseHead of Technical Documentation
"D.O.G. has been a reliable and pleasant partner for us for many years when it comes to translations. Currently, D.O.G. translates our technical documentation into 9 languages. We particularly appreciate the good quality of the translations, the adherence to the agreed delivery dates and the high flexibility, even when things have to be done quickly."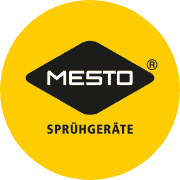 MESTO SPRITZENFABRIK ERNST STOCKBURGER GMBH
Petra SpandlSales and Marketing
"We have been working with D.O.G. for many years and appreciate their team as a competent partner. We have our user manuals translated into 25 languages and our new website. No matter if the translations are needed later in InDesign or Typo3, technical requirements are no problem. Even if it is urgent, you can rely on D.O.G. The first time we ordered Japanese translations for a new client, they were highly praised when we asked."
Questions about translating web pages
How to translate a web page?
You can translate a web page directly in the browser. For example, with the browser "Google Chrome" translate web pages automatically (via the plugin "Google Translator"). For a professional translation, turn to us. Professional website translators pay attention to SEO keywords and take care of the diverse technical aspects.
What is the cost of translating a website?
The total cost of a website translation depends mainly on the number of words to be translated, the number of languages, SEO requirements and technical challenges (text in graphics, embedded videos, etc.). Compare the cost of a website translation with our free quote!
How fast can you translate homepages?
Website translators need time for keyword research and for quality assurance of their work. But often it has to be done very quickly. D.O.G. GmbH works in parallel in several languages, we can form teams of translators or use machine translation + post-editing after consultation with you. We can also arrange partial deliveries.
Transcreation is more than mere translation. As the name suggests, transcreation is a mixture of "translation" and "creation". The translator adapts the translation to the culture of the target group.
This is especially true for slogans, for allusions to events, for publicly known people, for idioms and proverbs or for examples.
The slogan of the former German Chancellor, Angela Merkel, "Wir schaffen das" (We can do it) will be difficult to understand in other countries without knowledge of the context at the time. For this, the culture of the target country may provide a comparable phrase that the transcreator can use.
We use only native speakers
SEO translations in multiple languages
Professional website agencies put special emphasis on search engine optimization, also known as SEO, to achieve an impact on the SERPs (Search Engine Result Page).
Search engine optimized texts (SEO texts) influence the success of your website not only on the domestic market, but on the international market, which thus offers enormous sales potential. The keywords you optimize for Google in German, for example, are not the same as the Russian keywords that bring your site to the front on Yandex.
The best translated website won't help you if it can't be found. Also for this you need keyword phrases with high search volumes, you need good and stable rankings. Keywords are also important for paid campaigns targeted at target markets (like Google Ads or Bing Ads), PPC campaigns (Pay per Click), image descriptions, ALT attributes and metatexts. These are topics that international SEO deals with.
That is why it is advantageous for you to work with us, D.O.G. GmbH, as we are very familiar with semantic technologies and onpage SEO.
SEO determines the success of localization: Translated keyword or researched keyword?
We will perform keyword research for you in the target languages and help you build special multilingual SEO dictionaries. The knowledge module of the LookUp terminology management system will also enable you to develop attractive web offers for customers worldwide.
Translation service for your home page
We translate these documents and texts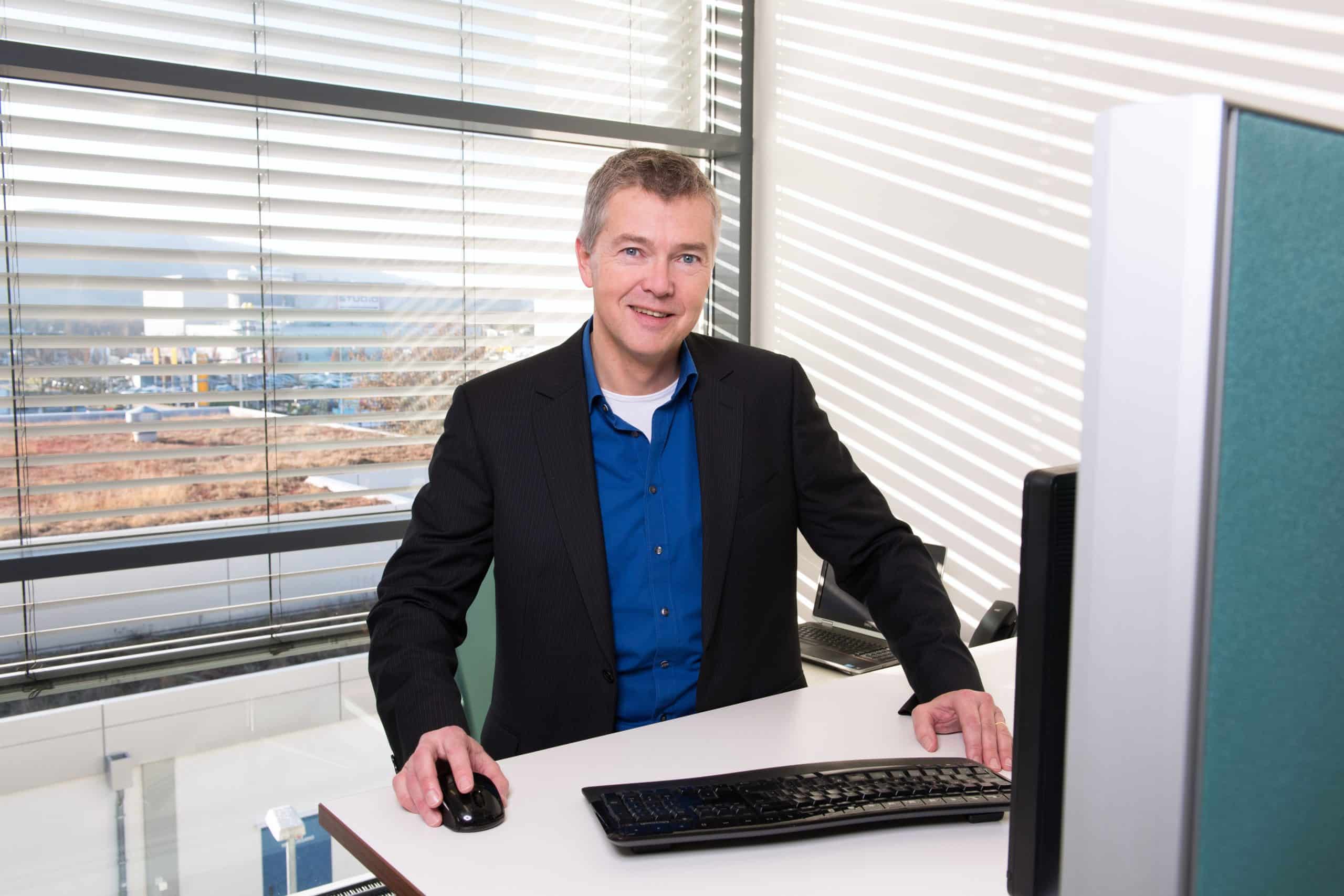 Would you like to have your website translated?
Then you should definitely talk to us. We can do a lot to keep processing times short and costs low. Contact us without any obligation. You will not regret it. We are here for you.
You might also be interested in