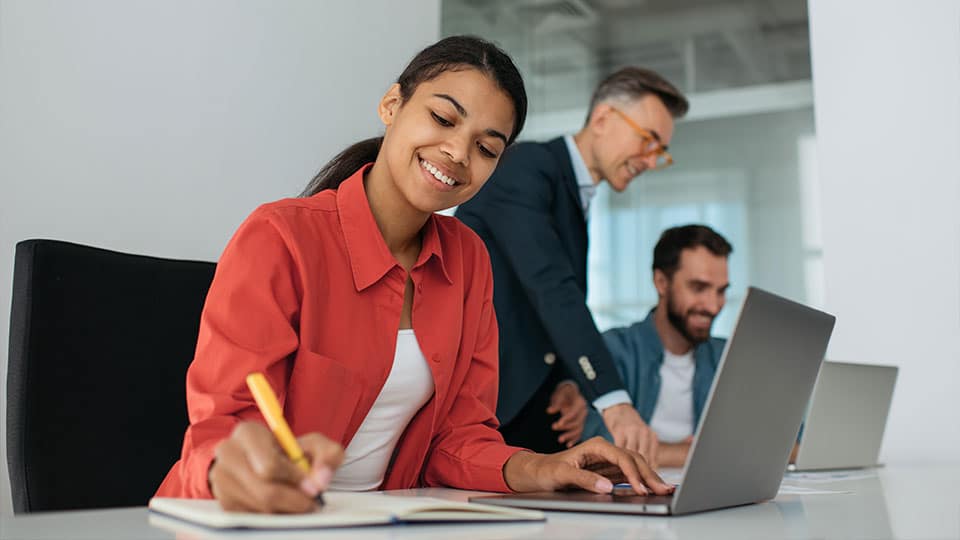 Terminology management software LookUp
A system for central terminology management
A collaboration platform for joint terminology building
Make your terminology accessible to all!
LookUp is a very powerful program. You will receive a free online introduction. We guide you through the different menus and functions and are always available for questions afterwards.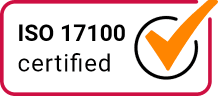 Try LookUp for free for 30 days
LookUp trial: The proof of the pudding is in the eating
You want to create your own dictionary? Then try LookUp! With LookUp you can import a word list and create a ready-made dictionary in just a few steps. You can edit, add or translate the entries. You can export the result of your work to a format like CSV or TBX at any time. Use the many features of LookUp and convince yourself of the quality and usefulness of a terminology management system.
We offer you free access to LookUp for one month and support you in creating and building your dictionary. We want you to be satisfied with LookUp and to be convinced by its capabilities.
Frequently asked questions about LookUp
LookUp is a powerful terminology management system developed by D.O.G. GmbH. The first version was released in 2006. LookUp manages your company terminology in a central location. This enables the company-wide standardization of your corporate terminology, both inside and outside your company.
What are the distinguishing features of LookUp?
LookUp offers special features such as a Workflow module (for automating terminology work in the company), a Knowledge module (for graphically displaying the relationships between terms) and a Statistics module (for quickly identifying missing or incorrect entries).
These are the dinstinguising features of LookUp:
Multilingual terminology management: Lookup allows users to manage terminology in multiple languages. This feature is beneficial for international companies that need to maintain consistency in their use of terms across different languages.
Integration with other software: Lookup can be integrated with other software applications, such as Microsoft Office, Adobe InDesign, and SDL Trados Studio. This integration allows users to access and use the terminology managed in Lookup directly from these applications.
Web-based access: Lookup is a web-based application, which means it can be accessed from any device with an internet connection. This feature provides flexibility and convenience for users as they can access the software from anywhere.
User management: Lookup allows for the management of user roles and permissions. This feature ensures that only authorized individuals can access and modify the terminology.
Quality Assurance: Lookup includes features for quality assurance. It can check for consistency in the use of terminology, which helps to maintain the quality of the content produced.
Import and export of data: Lookup supports the import and export of data in various formats, such as TBX, CSV, and Excel. This feature makes it easy to transfer data between Lookup and other systems.
Customizable: Lookup can be customized according to the specific needs of the user. This includes the ability to add custom fields and modify the user interface.
Support for various types of content: Lookup supports various types of content, including text, images, and files. This feature allows users to manage a wide range of content in the software.
Search functionality: Lookup includes a powerful search functionality that allows users to quickly find the terms they are looking for.
Collaboration features: Lookup includes features that support collaboration among users. This includes the ability to share terminology and collaborate on the creation and management of terminology.
Can Lookup be installed "on-premise" in your company?
Yes, you can install LookUp locally "on-premise" on your own server. Alternatively, you can use the hosting solution of D.O.G. GmbH and access LookUp via the URL lookup.dog-gmbh.de.
What are the system requirements for an "on-premise" installation?
Microsoft Windows Server 2016 or higher.
Microsoft SQL Server 2017 or higher (additional costs apply). Microsoft SQL Express 2017 (is available for free).
Limitations for Express: Only one processor or processor core is used. Use of a maximum of 1 GB of RAM. A database has a maximum size of 10 GB
Microsoft .NET 4
ASP.NET: operating system installation
Microsoft IIS: Is available through Microsoft Windows Server
Recommendation for planned number of users: At least 4 processor cores with approximately 8 GB of memory
Port 1433 (default SQL server port) must be accessible for external SQL access
Own mail server for sending notifications
The possibility exists with VMware virtual server (was not tested with Microsoft Hyper-V and Citrix)
Separation of LookUp application server and database server is possible
How many users can use LookUp at the same time?
The number of users working simultaneously on the terminology depends on the selected license.
In which languages is the user interface available?
Currently the user interface is available in the following languages: English, French, German, Chinese. Localization into other languages is possible if required.
Can the appearance of the user interface be customized to your company?
Yes, it is possible to display the company logo you have chosen. The logo will then appear on the LookUp pages (top, right side). In addition, the user interface can be customized in the colors of your corporate identity (only possible for the purchase option, not for the rent option).
Is there an app from LookUp?
Yes, we offer a free app for iOS and Android:
LookUp App (iOS):https://apple.co/3qKIPTD
LookUp App (Android):(temporarily disabled)
Can LookUp be used in combination with ErrorSpy?
Yes, LookUp can be integrated with the ErrorSpy quality assurance program. Terminology available in LookUp is used by ErrorSpy for quality control. New terms can be written from ErrorSpy to Lookup during quality control. Relations from LookUp can be used for context checking in ErrorSpy.

Rent LookUp:
Send us a request to rent LookUp now



info@dog-gmbh.de
Buy LookUp:

To purchase a LookUp license, please contact our software development department directly, Mr. Grabowski



norbert.grabowski@dog-gmbh.de



+49 – (0)7152 – 35411 – 14

You can get a price overview here
Where can I find help with LookUp?
Free online introduction and support
User manual with approx. 150 pages
Personal support and webinars on request
Affordable Subscription for Terminology Management with Monthly Cancellation Option
LookUp rent and purchase prices
| | LookUp Basis 30 €/month *⁾ | LookUp Professional 180 €/month *⁾ | LookUp Premium 450 €/month *⁾ |
| --- | --- | --- | --- |
| | | | |
| | | | |
| | | | |
| | | | |
| | | | |
| | | | |
| | | | |
| Incl. online introduction | | | |
| | | | |
*) All contracts for LookUp Basic, Professional and Premium are not automatically renewed. All prices are subject to the statutory sales tax.
LookUp

Unit

per unit €*⁾

License for 5 named users *⁾ (including user documentation - one user can be used generically)

Additional individual licenses

Maintenance contract incl. ongoing updates

20% from the license price

Optional support for installation of LookUp, short introduction for the system administrator (remote support, need depends on your system environment).

Additional module, optional
1-day training courses, online

Analysis and QA management

Training Level I Introduction

Training Level II Advanced

Training Level III Administrators

Training Level IV Knowledge Management

Individual training or consulting (on-site training for groups possible)
*⁾ All prices are subject to VAT at the statutory rate.
Scalable thanks to modularity. You only pay for what you need.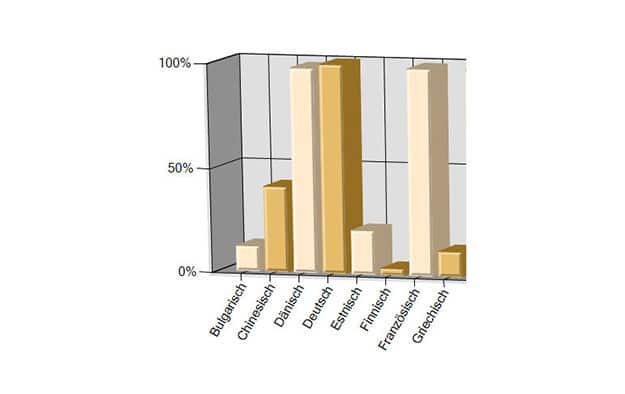 With LookUp's statistics module, you can create statistical evaluations and thus increase the benefit of your terminology work.
Your benefit:
With the knowledge module, LookUp can be extended to a knowledge-based terminology management system. Concepts in the database can be linked to each other by relations and represented graphically.
Your advantage: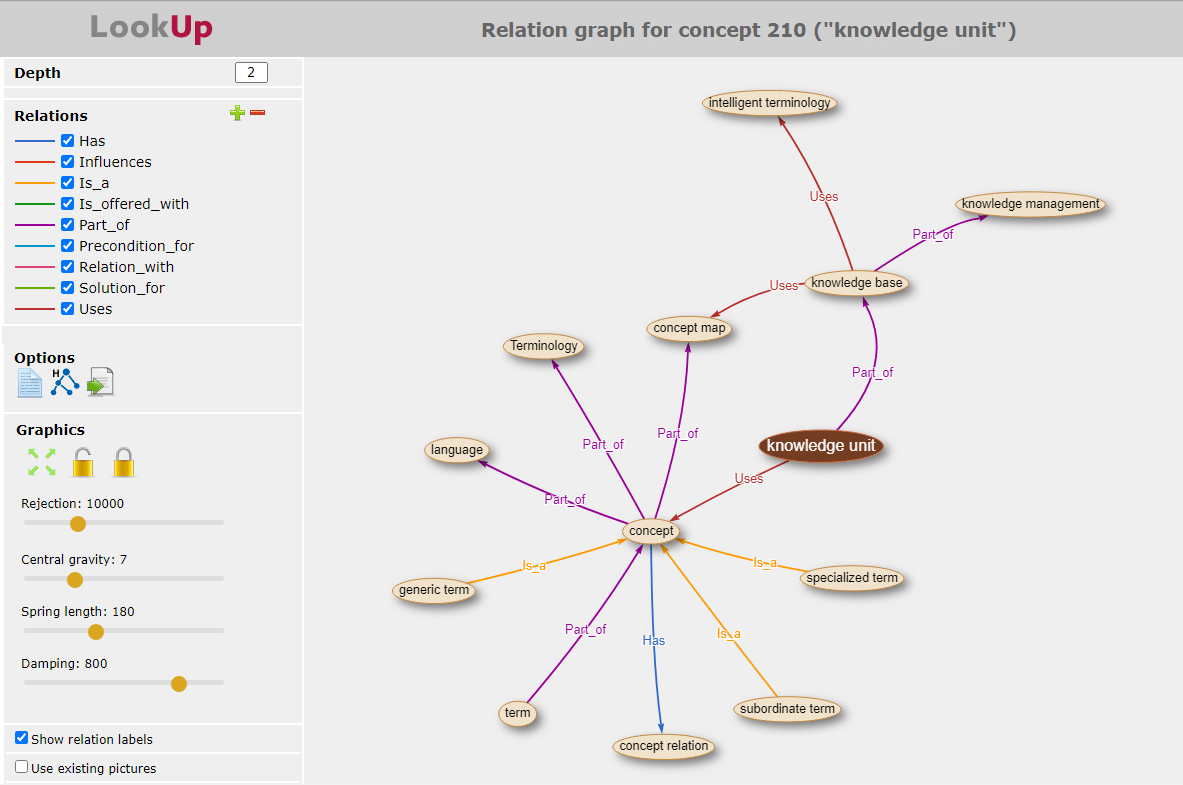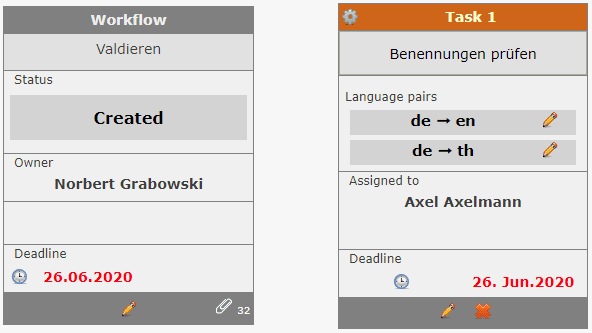 With LookUp's workflow module, terminology processes can be automated. This is achieved by assigning tasks (individually or bundled) with scheduled completion dates.
Your benefit:
Knowledge-based terminology work in teaching
Academic Partner Program of D.O.G. GmbH
Familiarize your students with innovative technologies in terminology management
Terminology occupies an important place in most courses of study for technical writers/authors, translators/translators, or related professions.
D.O.G. Dokumentation ohne Grenzen GmbHwould like to give universities and colleges the opportunity to use a field-tested and innovative terminology management system in the classroom at special conditions with its academic program.
The cloud-based terminology management system LookUp
LookUp is a next-generation, intelligent, cloud-based terminology management system with a knowledge component. With LookUp, users can capture, manage and provide their terminology. LookUp is concept-oriented, i.e. synonymous designations are combined under a common concept.
LookUp allows you to freely design your data model and has a variety of functions and features that make working with terminology easier: extensive import and export formats, creation of user groups with different rights, an advanced search function or a powerful filter function.
Knowledge can be created through individual relations. For example, the concepts university – teacher – teaching – degree – student can be linked with relations such as "leads_to", "is_part_of", and so on. The graphical concept maps that can be created with LookUp are an efficient tool for students in the classroom.
LookUp is used by technical writers, technical translators and knowledge workers. It has an API for integration with other applications and can be used together with SDL Studio or MemoQ.
Special conditions for universities and colleges
D.O.G. GmbH would like to support universities in their knowledge and terminology work and offers the special conditions.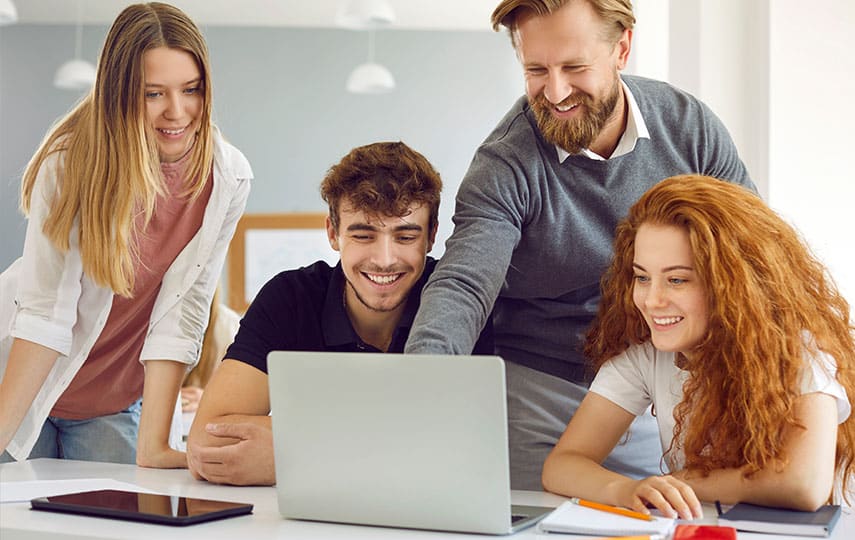 Useful functions of LookUp in teaching
LookUp offers instructors many options for teaching:
LookUp connector for memoQ
Access to the LookUp terminology from MemoQ
Integration of LookUp in memoQ
The terminology management system LookUp can be seamlessly integrated with memoQ.
This integration of LookUp is done through a plugin and a Rest API provided by us. The plugin must be activated, so LookUp is fully available to you in the familiar environment of memoQ.
Through this integration, LookUp offers you considerable advantages over the "normal" memoQ interface.
For example, integrate your company-specific terminology and benefit from LookUp's unique knowledge portal.
LookUp connector for Trados Studio
Integration of LookUp in Trados Studio
A connector connects two independent programs.
The LookUp connector for Trados Studio allows access to the terminology managed in LookUp.
What are the advantages of the LookUp connector?
Access to the current company-wide terminology.

Changes and new terminology can be made directly in Trados Studio and automatically transferred to LookUp.

Simultaneous access by different users possible, all are up to date with the latest vocabulary.

Time saved by translators or revisers due to increased productivity.

No more need to export from terminology systems.
How is LookUp connected to Trados Studio?
LookUp is directly integrated into Trados Studio via the connector.
Login with the usual user name and password.
For customers who operate their own LookUp server, a RestAPI must also be installed.
Where can the connector be downloaded?
Contact us for information on how to download the connector:


info@dog-gmbh.de
How much does the connector cost?
The LookUp connector to Trados Studio is provided free of charge.
Which Trados Studio version is required?
At least SDL Trados Studio 2019 is required.
What are the system requirements?
Windows 10
Trados Studio and LookUp as terminology platform.
LookUp must be purchased separately or access to it is required.
In which language is the interface of the connector available?
The connector supports the German language.
Can the LookUp knowledge module also be used in Trados Studio?
No, because Trados Studio does not support the functionality of the knowledge module.
Is the LookUp connector also used in machine translation?
Yes, in machine translation (MT) the connector supports the work of the post-editors, i.e. those who revise (post-edit) the automatic translation.

The LookUp connector is particularly suitable for this purpose, so that the post-editor correctly uses the technical terms or terminology agreed with you as the customer.
Choose the right pricing model for your terminology management
Individual fields: Unlimited
Professional
(for 30 days)
Individual fields: Unlimited
Individual fields: Unlimited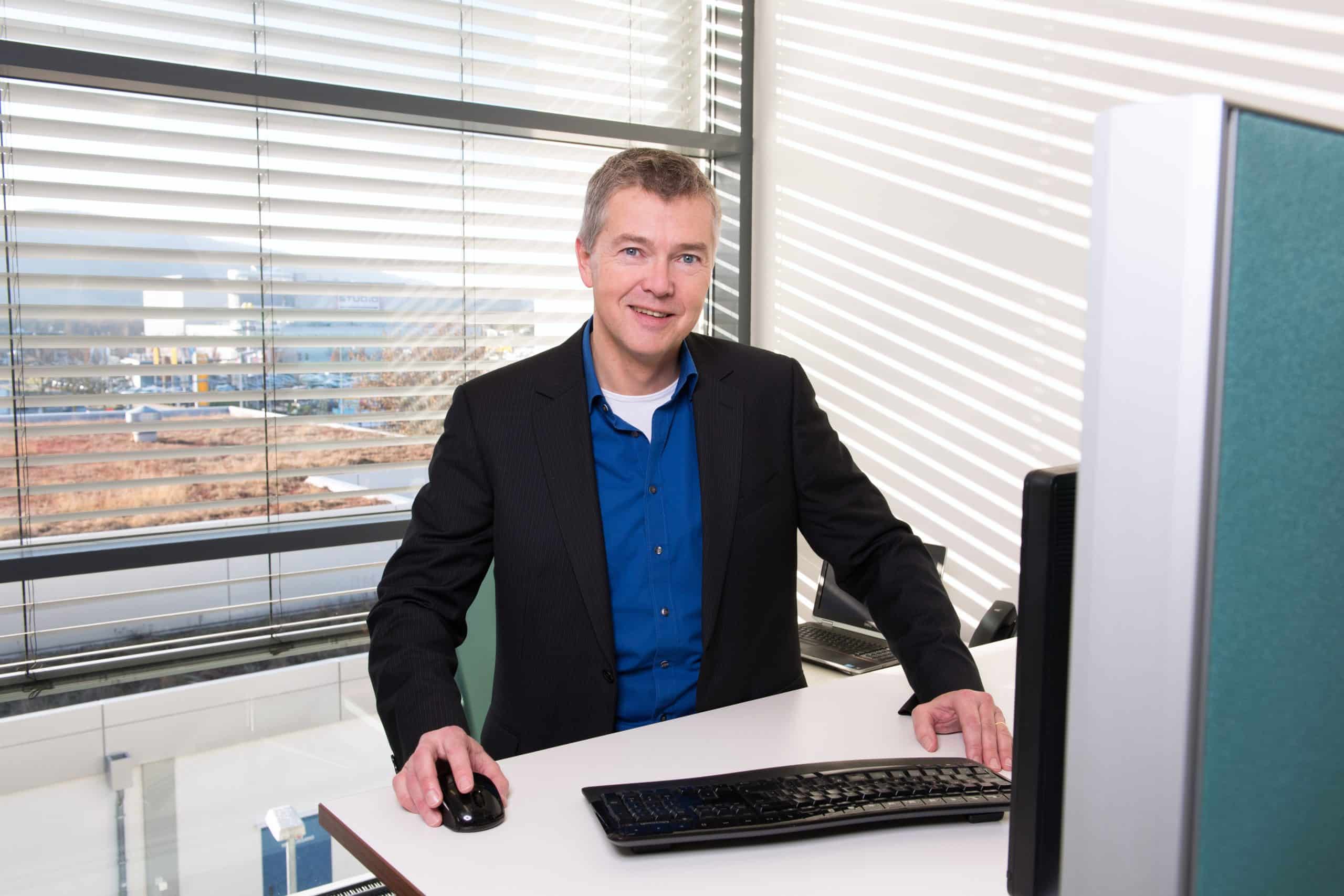 Are you planning to implement a terminology management system?
Then let LookUp convince you! The user-friendly system offers you numerous functions and setting options for your individual needs. Contact us for a free consultation and a non-binding trial version.