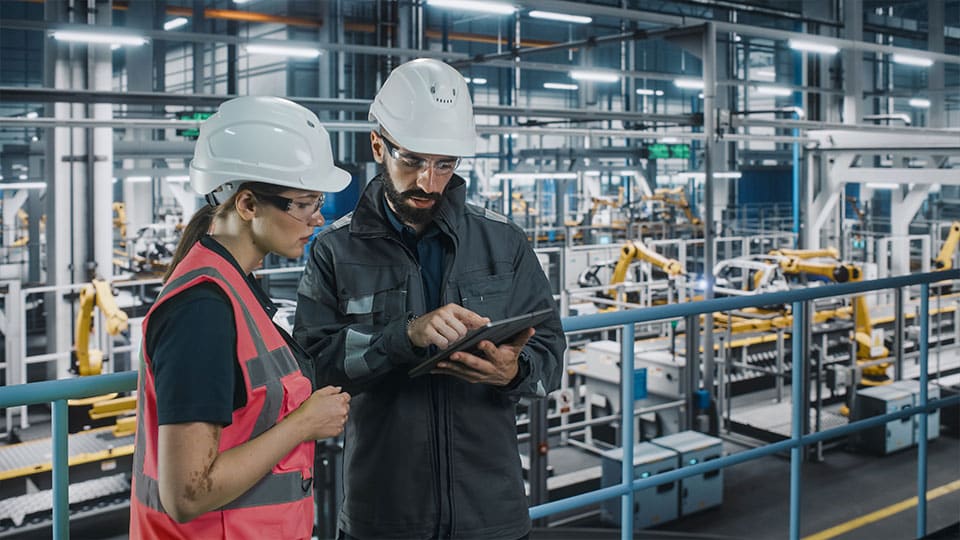 Translation agency for the automotive industry
specialized translations for the automotive industry
This page has been machine translated and post-edited. This page is an example of what machine translation and post-editing are capable of.
Automated processes and MT technologies
Intelligent process automation for automotive translations
The automotive industry is one of the most important sectors of the German economy. German cars and commercial vehicles are exported all over the world, from China to the USA.
The automotive industry has always been a pioneer when it comes to cutting and optimising costs. In the current economic environment of uncertainty and fierce competition, it is therefore important to have a translation partner who not only uses efficient processes and cost-saving technologies, but also has qualified translators who are familiar with the new technologies in the automotive and vehicle industry.
In the automotive industry, procurement processes are global. Supply chains are international and seamlessly integrated. Perfect foreign language communication is necessary, because communication errors due to a lack of expertise on the part of translators or cultural misunderstandings can have serious consequences. For this reason, professional translations are particularly important in the automotive industry.
The automotive industry is also innovative and leading in the field of multilingual and multicultural communication. The automotive industry was among the first to introduce methods and technologies such as SGML, the Quality Metric SAE J1450 for Translations, controlled language, modular working (also in production, see Volkswagen AG's Modular Transverse Toolkit MQB), machine translation, ontologies or Conversational AI and much more. Therefore, working with a language service provider like D.O.G. GmbH who understands and masters these concepts is very important.
With the right translation strategy, you can achieve your economic and qualitative goals. However, there are some pitfalls you should be aware of.
In the following, you will learn how D.O.G. GmbH can help.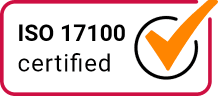 Translation into all languages
We translate into all languages
Do you need a translation? We will send you a quote within the shortest possible time. Send us your request using this quote form.
A translation agency you can rely on
Full-service provider for the automotive industry
D.O.G. GmbH offers professional translations for the automotive and vehicle industry. Our project management team will assist you from the initial request for quotation to the delivery of the translation. D.O.G. GmbH specialises in the following areas of automotive translation or translation services for these organizations: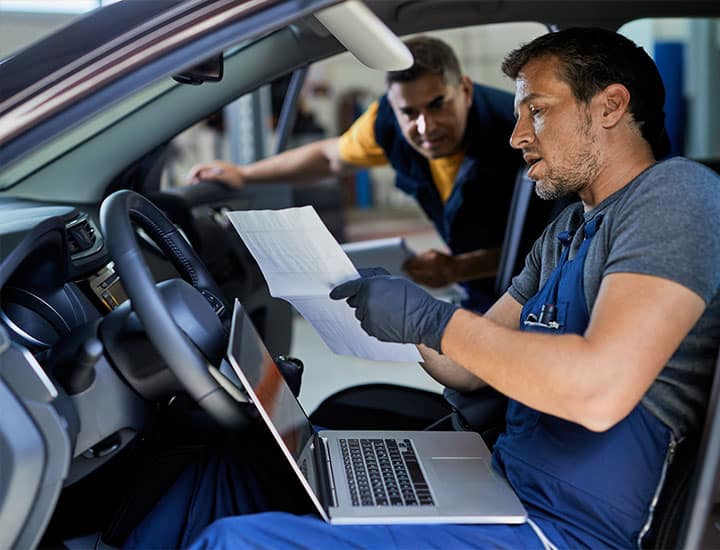 Translations for the automotive industry
With the D.O.G. translation solution, you will overcome these four challenges:
Are the translated contents understandable and culturally appropriate for the target group (e.g. texts for voice assistants)?
How quickly can documentation updates be translated into 30 languages?
Are the technical aspects (e.g. length of software strings in displays) sufficiently taken into account during translation?
How can translation costs be reduced, especially in multilingual translation projects?
Questions about automotive translations
How much does a translation for the automotive industry cost?
The costs for automotive translations mainly depend on the volume of the text to be translated. When calculating the translation volume, any text repetitions (redundancies) or possible translations from previous projects (100% matches or context matches) are taken into account. Sometimes additional effort is required, for example if texts from videos or graphic files have to be extracted for translation. Or if the foreign language version of a video is to be spoken.
Our translation prices for texts for the automotive and motor vehicle industry are extremely competitive. We will provide you with a customised translation quote for your project, taking into account any possible savings and discounts for text redundancies or text already translated in previous translation projects. We are happy to set these parameters in a framework contract with more favourable conditions so that each project does not have to be quoted individually. This saves time and work.
How long does it take for a translation in the automotive sector?
For a high-quality automotive translation, the relevant qualified specialized translators must have time for terminology research and for the quality assurance of their work. Sometimes, however, the translation has to be done very quickly. With D.O.G. GmbH, you can also translate automotive texts into several foreign languages at the same time. We have a large network of translators and can form teams of translators or, in special cases, offer machine translation + post-editing after consultation with you. We can always arrange partial deliveries for larger translation projects.
What qualifications are required for translators in the automotive industry?
For the automotive industry, not only good language skills and good knowledge of the culture of the target group are necessary. Sound specialist knowledge of the individual topics being dealt with is also indispensable. That is why the specialized translators at D.O.G. GmbH not only have linguistic qualifications but also a high level of competence and additional qualifications in the respective subject areas.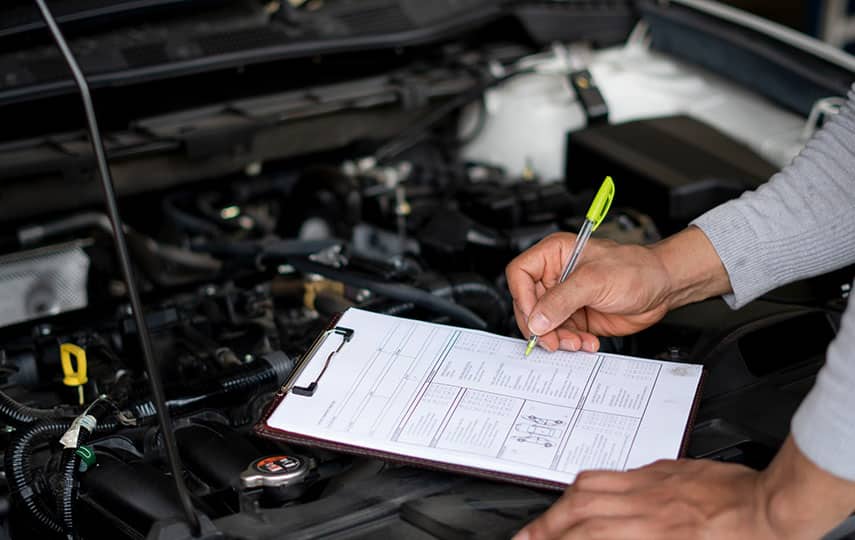 Systematic terminology work is the be-all and end-all
One of the greatest challenges for translators is to build linguistic bridges between concepts from different cultures and countries. Terminology work contributes to this.
Processing of translation projects
Project management, optimized processes and customer portal
In the automotive and commercial vehicle industry, translation projects can be very complex. Texts are translated into 30 or more languages. Many files, some very small, need to be processed for each language. There are different file formats and technical requirements.
The work of several translators, revisers and IT specialists needs to be coordinated. Finally, quality assurance processes may need to be shared with local offices around the world. An efficient translation and project management with experienced project managers, as is the case at D.O.G. GmbH, is therefore essential.
At the beginning of our collaboration, D.O.G. GmbH proposes a planning meeting. During this meeting, D.O.G. GmbH will define with you the standard processes for typical translation projects.
For translations in the automotive and automotive industry sectors, D.O.G. GmbH uses optimized translation processes. In this way, we ensure high quality at minimal translation costs:
Use of technology in translations for the automotive industry
The right technology and workflows make all the difference in our automotive translations:
Our quality processes for automotive translations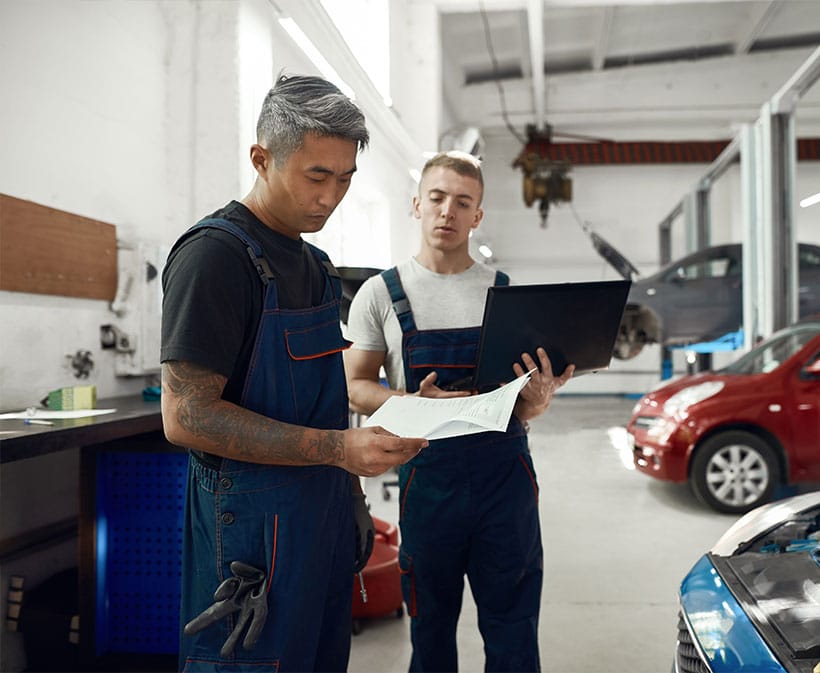 Terminology management in the automotive sector
The language of the automotive industry is highly specialized and often covers several subject areas at once. In the fast-growing topic of "autonomous driving" alone, there are a multitude of technical terms from areas such as artificial intelligence, EU law, urban planning and traffic, mobile communications, the environment and much more.
Internationally, there are different regulations, laws, nomenclatures, some of which use the same terms but with different definitions. Or there are vehicle types or categories that have no equal abroad. How, for example, does one translate the EU's small car category into US American?
There is often more than one way to translate certain technical terms. Example: cruise control, speed control system, adaptive cruise control, distance control, speed control. To ensure consistency in translations, we can create your own terminology in our terminology management system LookUp. This saves time and effectively contributes to the quality of the translations. This is particularly advantageous for projects where several people are involved on your side.
Quality management according to ISO 17100
We regularly check our specialized translators for their professional qualifications. D.O.G. GmbH has been audited several times in accordance with the standard ISO 17100. We can prove that the specialist qualifications of the translators and internal staff are met. We also ensure continuous further training for our personnel.
We only use translators who translate into their native language. For recurring orders, we usually always use the same specialized translators.
The automotive translations of D.O.G. GmbH are proofread according to the dual control principle.Our quality assurance software ErrorSpy supports our quality checkers or revisers. Our quality assurance software ErrorSpy, which we have been developing further since 2003, generates evaluation reports for translations that are very much based on the SAE standard J2450. This standard for translation quality was developed by the SAE (Society of American Engineers) in 2005 and is recognised worldwide.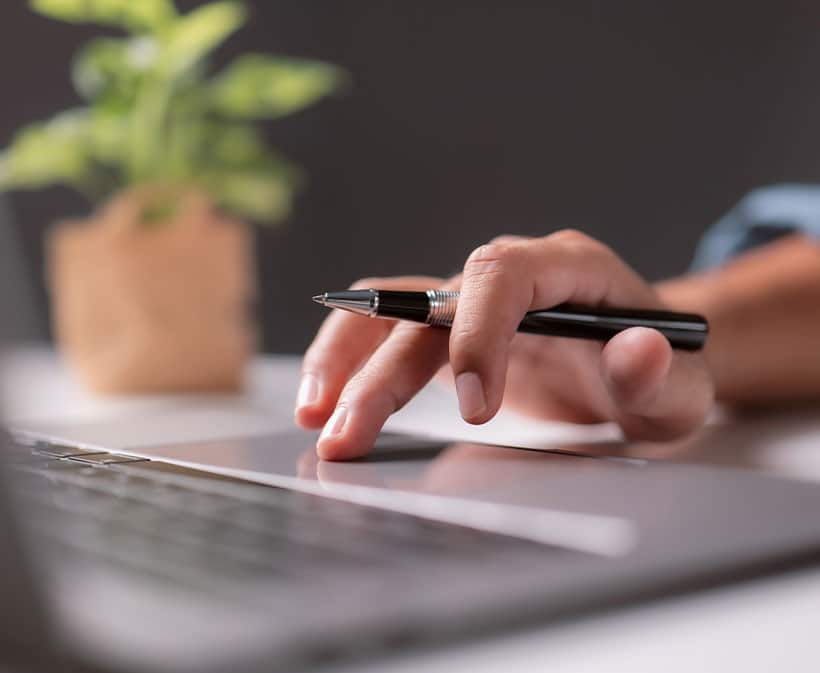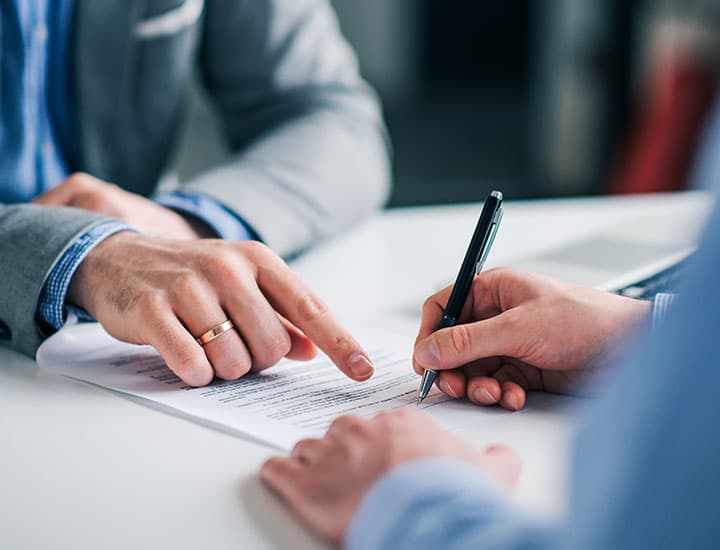 Last but not least: We contractually guaranteefull confidentiality of all informationand data related to your translation projects and have appropriate measures and procedures in place to ensure that all people involved adhere to them. We are happy to sign appropriate confidentiality agreements on all translation projects.
Native speakers with expertise
We translate these texts in the field of automotive industry
quality checked according to the dual control principle
We also offer the reverse language combinations, e.g. Arabic-German.
Why should you choose D.O.G. GmbH?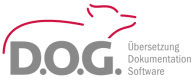 Contact us! In a non-binding online consultation, we will discuss what optimization potential exists in your company and what we can achieve together. The proof of the pudding is in the eating! You will be surprised!
Our complete solution for translations for the automotive industry
Our services at a glance: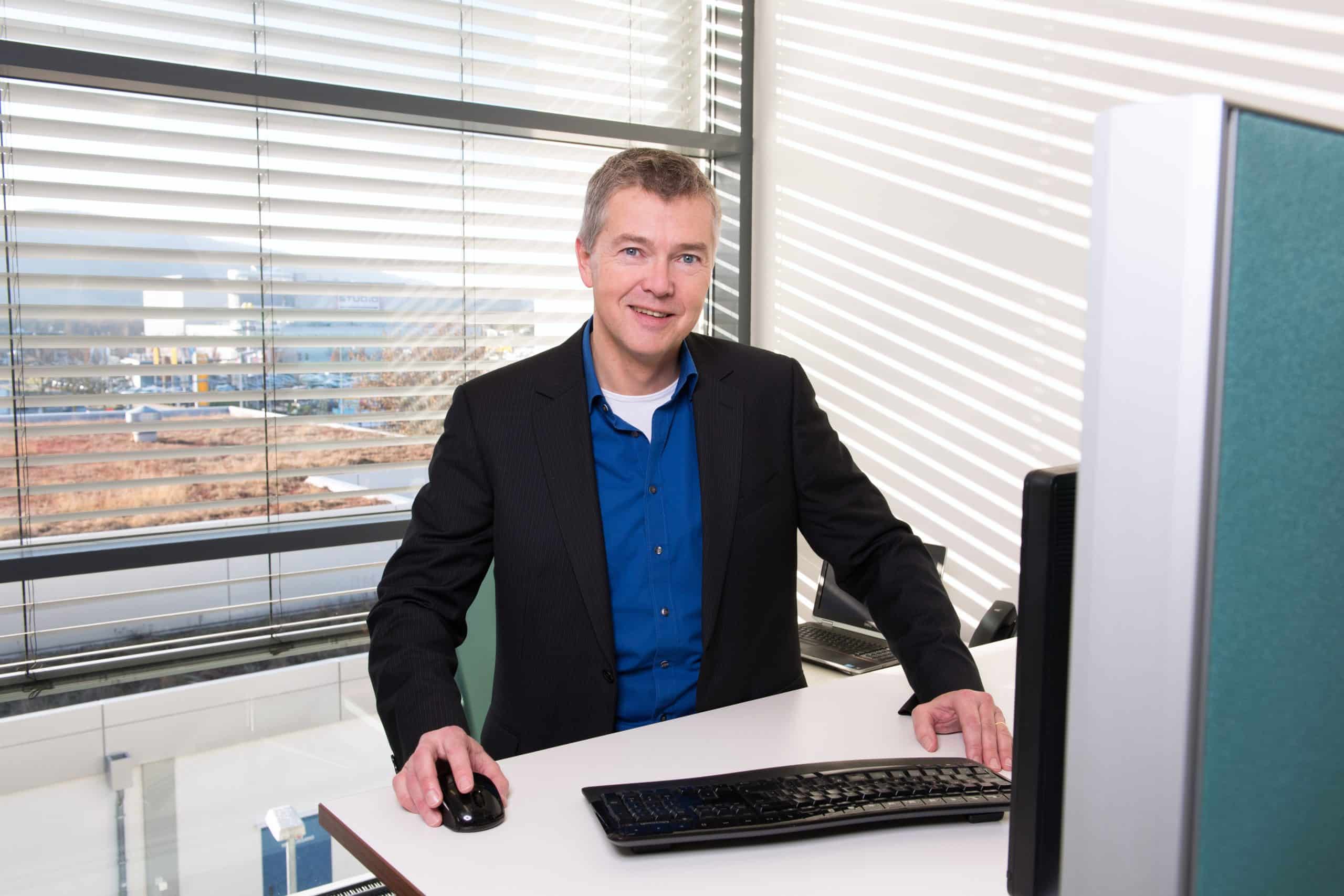 Contact us! In a non-binding online consultation, we will discuss what optimization potential exists in your company and what we can achieve together. The proof of the pudding is in the eating! You will be surprised!
You might also be interested in