Look

Up

– System for Terminology Management
Terminology management for terminologists, translators and editors
LookUp is a web-based terminology management system that allows you to manage your terminology in a central location. Via the Internet or intranet, authorized users can access your terminology or edit it if they have the appropriate rights.
"LookUp has proven itself as a practical terminology system for everyday translation. We can no longer imagine our work without this terminology all-rounder!"
– F. Massion – Director
Username: demo
Password: demo
D.O.G. has many years of experience in the field of terminology. We can support you in all aspects of terminology work. From synonym search and multilingual terminology extraction to a workshop to create your personal concept. We will help you define a data model and migrate your existing terminology data quickly and at manageable costs.
Main features and advantages at a glance
Centralised, company-wide terminology management
Access via the Internet or intranet
Definition of different user rights
Unrestricted flexibility in defining the data model
Rapid maintenance and recording of terminology
Logging and automatic notification of changes
Several export and import formats (CSV, TBX, Multiterm, etc.)
Workflow module
Knowledge module
LookUp is integrated into the quality assurance program ErrorSpy .
Via an API you can directly access the LookUp data in other systems.
Integration with Trados Studio (formerly SDL Trados Studio)
You can design your terminology entries as you wish. You can define any number of fields, such as status, definition, source, illustration or specific attributes. The terminology database is concept-oriented, which means that you can assign several terms to a single concept (e.g. "application", "program", "application", "software", etc.). This allows you to control the use of a term by adding a usage recommendation (such as "allowed", "prohibited" or "preferred").
There are different user rights that you can assign for each language individually: Read, edit, comment, export, import, manage. Notifications of any changes or new entries made are sent to the responsible users.
LookUp contains a unique knowledge module that enables you to do even more with your terminology. Concepts are the building blocks of knowledge. With LookUp, termini can be connected via freely definable relations, creating knowledge.
Here are some possible applications:
Bundling products and services to optimize sales
Highlighting relationships between problems and causes to provide intelligent assistance for your technical support
Optimizing your documentation by linking knowledge with key terms, for example, that represent standards or hazards.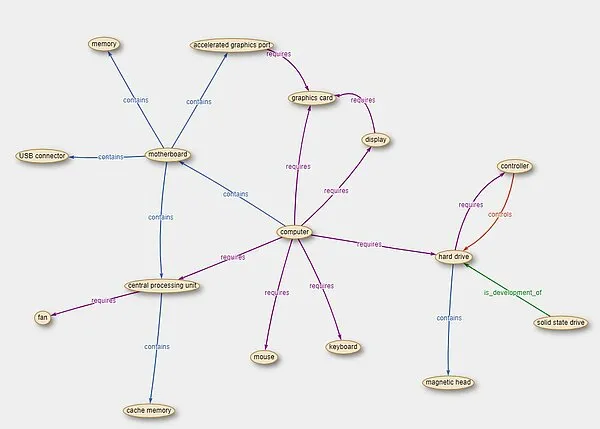 LookUp is a very powerful program. We will not abandon you to figure out the wealth of functions for yourself. You will receive an online introduction. We will guide you through the various menus and functions and we remain available at all times afterwards to answer your questions.
Your terminology at any place and at any time: Simply take your terminology, including the knowledge module, with you wherever you go and distribute it to selected employees and/or customers.
Usage scenarios: A technician or service engineer abroad can easily communicate with your customer using technical terms in the local language. Or you have built LookUp as a knowledge database using concepts, definitions and relations. This knowledge is then always available on your mobile phone, e.g. during work meetings.
Special features:
The dictionary data including relations are downloaded and can be accessed without an Internet connection
With every internet connection you or another user can update the data and thus benefit from the most up-to-date entries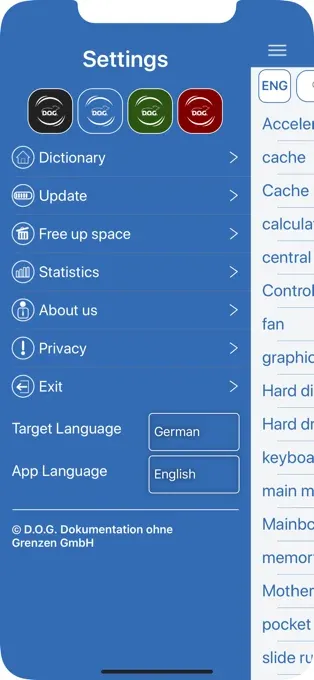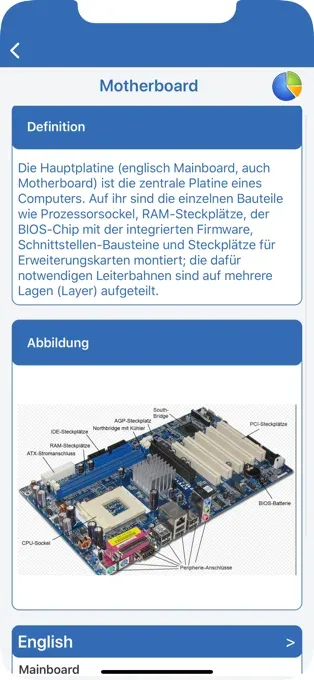 "For the Deutsche Bahn AG, LookUp is a central building block for the management of corporate language. In addition to integration into translation processes, the semantic concept and term networking function enables terminology to be used in non-translational contexts (e.g., to increase intent recognition in chatbots). This makes LookUp the basis for central, group-wide multilingual knowledge management."
Deutsche Bahn AG – T. Winter – Language Management (IBS)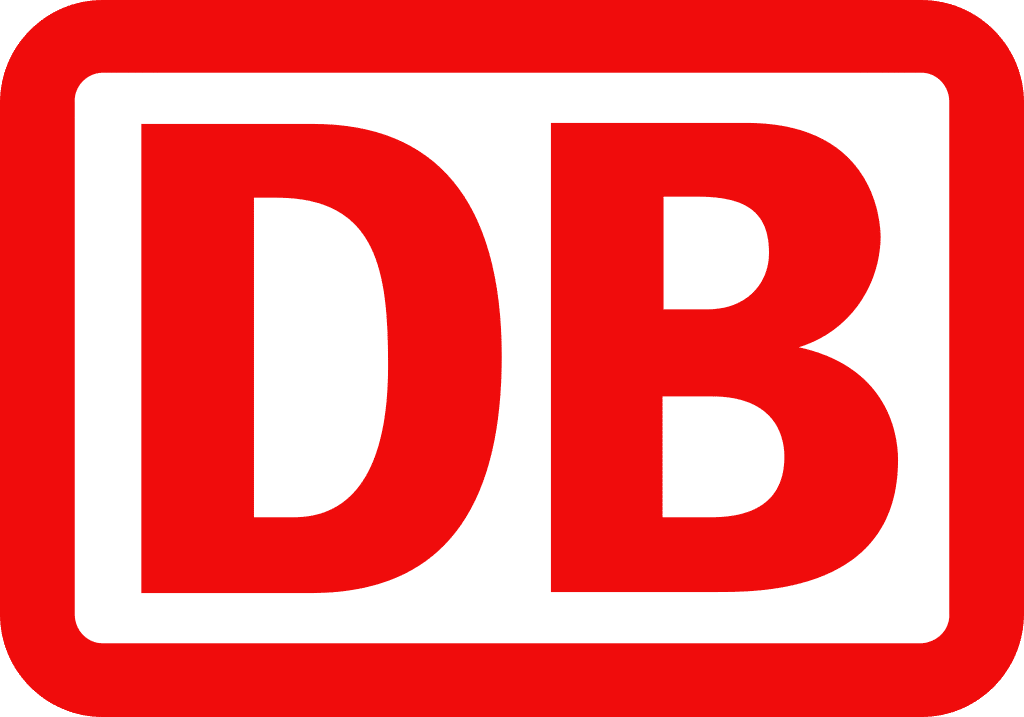 "We have been using LookUp for over five years and are very satisfied with the differentiated integration and exchange possibilities that LookUp provides. This flexibility is reflected in the database structure as well as in the terminology management in LookUp and simplifies our terminology work and project preparation considerably"
Language Service of the Friedrich-Alexander University, Erlangen-Nuremberg
Look

Up

 introduction video
Any questions about our products or services?
Please contact us at any time:
Phone: +49 (0) 7152 35411-0
E-Mail: info@dog-gmbh.de
Form:  request a quote / send a message