Any engineer or scientist can confirm that it is not enough to reach for a good dictionary. Translating involves more than looking up and inserting words. Only those who understand the context and master the basic knowledge of a domain can deliver translations that are technically correct and accurate in terms of content.
Specialized technical translators
We have a strict and proven procedure for selecting our specialist translators and we document in accordance with the ISO 17100 standard that they have the necessary experience and specialist training.
D.O.G. has a resource manager who is responsible for the selection and qualification of our specialist translators. As a result of this work, our customers have access to a comprehensive database of proven specialist translators for various language combinations and special subjects. Our translators translate into their mother tongue and have been working for us for several years, some of them even since the foundation of our company over 20 years ago.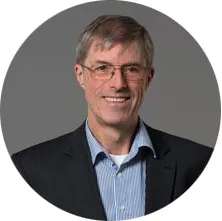 "Please feel free to contact us. We take your assignment seriously, including the details. Enjoy the benefits of full service at the highest technical level."
– Dr. François Massion, Managing Director.
The quality of the work of these translators is continuously monitored. At the end of each project, the responsible project manager enters the translation evaluation with any comments into our order processing system, so that the information is available to all project managers for further projects. Any quality deficiencies that arise are discussed with the translator and measures to avoid a recurrence are agreed. In rare cases, we decide not to use a translator any more. This gives you the assurance that the translators assigned to you do not come from an anonymous mass of untested translators who have at some point filled out a form, but from qualified professionals whose performance is regularly evaluated and monitored.
Different domains
We live in a world in which more than one field of expertise frequently appear together. Mechanics and electrical engineering. Software and artificial intelligence, etc.
As we have been producing technical translations for more than 20 years, we have built up a pool of specialists from various fields over time, from lawyers to engineers, from doctors, chemists, communications engineers and agricultural engineers. You can find a selection of our fields of competence here:
Any questions about our products or services?
Please contact us at any time:
Phone: +49 (0) 7152 35411-0
E-Mail: info@dog-gmbh.de
Form:  request a quote / send a message