Your specialist for professional technical translations
New translations or updated translations, we translate your technical documents into desired target language(s). We also take on medium to very large translation projects.
D.O.G. GmbH is a service provider that has been audited several times in accordance with the ISO 17100 quality standard. The professional qualifications of our translators and internal staff are continuously reviewed.
We employ only translators who translate into their native language.
Our technical translations are not only correctly translated in terms of language, but also checked in terms of content and subject matter according to the dual control principle. D.O.G. GmbH offers solutions with its expertise in more than 70 languages.
Translators specialized in technology
Over 20 years of translation work with a focus on technology as well as very satisfied customers (see D.O.G. references) are proof that you can rely on us. We guarantee optimal processing of your translation projects at fair prices agreed upon in advance.
Technical translations must be error-free in today's globally networked world with strict legal requirements. Inaccurate translations can have legal consequences or even cause bodily harm (such as the incorrect operation of machinery due to an inadequately translated technical manual).
Furthermore, the production of high-quality technical translations in terms of content requires extensive specialist knowledge and knowledge of the technical jargon customary in the industry. Translators who are not familiar with sensors, transmitters, transducers, receivers or converters are very unlikely to use the correct translation in their native language. That's why at D.O.G. we have a rigorous and proven qualification process for selecting our technical translators, who are well versed in the often very subtle differences!
We regularly provide the following translation services:
Technical documentation
Operating instructions
Assembly instructions
Repair instructions
Maintenance instructions
Tender documents
Technical descriptions
Machine software texts
Data sheets
Safety instructions
Circuit diagrams
Article master data
Catalogue data
Online product catalogues
Websites
Training documents
We regularly provide translations for the following industries:
Mechanical engineering , automation technology, materials handling technology
Measurement and control technology, electronics, telecommunications
Agriculture and farming
Food industry
Software
Medical technology , pharmaceutics
Chemistry
Logistics
Legal texts
Finance , contracts, patents
Energy
Tourism
Trade
We are continuously expanding our specialist translator base, especially to cover new technical topics.
Contact us, we will advise you in detail!
Quality standards for technical translations
We work in accordance with the ISO 17100 quality standard, which ensures that our translators also have the mandatory experience and relevant professional training. Our translators translate into their respective native languages and have been working for us for many years, some even since the company was founded over 20 years ago.
File formats can be imported directly into your system
We deliver technically and linguistically flawless files that you can import directly into your content management system. This saves you considerable time and money by eliminating the need for editing.
The data (XML format) most frequently processed by us comes from the most common editorial systems: TIM-RS, Schema ST4, COSIMA and GDS docuglobe.
The most common data we deliver for desktop publishing (DTP) are: InDesign and FrameMaker.
Our references in the field of "technical translations" (selection)
"Our technical texts in particular, which contain specific technical terminology, require translators who are familiar with the content and can reproduce it correctly. DOG has always proven itself to be a reliable and competent partner, which precisely meets these requirements."
Krones AG – Marga Hellerbrand – Head of Translation and Terminology, GDDM Content Management

"We have been working with D.O.G. very successfully and with an excellent relationship for many years. We appreciate the adherence to deadlines, the consistently fair communication and the very well executed translations, both in the area of technical documentation and in all of our foreign-language marketing activities. The terminology management tool LookUp has also become very important to us."
Maschinenfabrik Berthold Hermle AG – Udo Hipp – Head of Marketing / Marketing Manager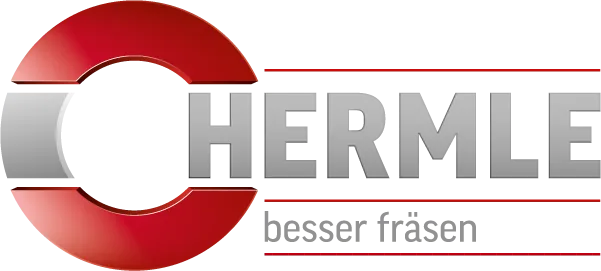 "High-quality technical translations are essential, especially for our operating manuals and customer documentation for material testing machines. D.O.G. provides us with all the translations we require in the highest quality and also with absolute adherence to deadlines. We are very satisfied with the translation work and can always recommend D.O.G. GmbH."
GÖTTFERT Werkstoff-Prüfmaschinen GmbH – Nicole Stang, Christin Balles, Oliver Langer – Technical Documentation

"We have been working with D.O.G. for many years and appreciate the D.O.G. team as a competent partner. We have had instruction manuals translated into 25 languages, as well as our new website. No matter if the translations are needed later in InDesign or Typo3, technical requirements are not a problem. Even if it is urgent, you can rely on D.O.G. The first time we ordered Japanese translations for a new client, they were highly praised when we inquired about them."
MESTO SPRITZENFABRIK ERNST STOCKBURGER GMBH – Petra Spandl – Sales and Marketing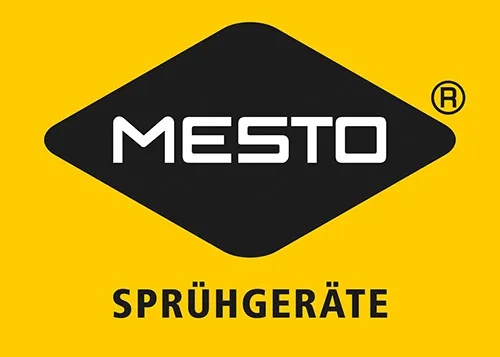 Our process for technical translations
In the case of long-term cooperation with D.O.G. GmbH, we are able to evaluate large amounts of available information and documents before starting the translation in order to build up a terminology base adapted to your company as quickly as possible. We have standard procedures for this and also use our own special technologies. In this way, we can ensure a very quick period of familiarization. Our in-house developed terminology management system can also be used to record your terminology.
Developing a system for terminology management
Systematic terminology work is necessary to ensure consistent naming in all languages. In English, there is often more than one way to name a term: control panel, operator console or control station. In German this is also the case: Bedienpult, Bedienungspult or Steuerpult.
Because of this, we offer our customers the opportunity to work on building their own centralized and company-specific terminology. For this purpose, we mostly use LookUp, our in-house developed terminology management system.
Terminology work is, at best, also teamwork. The know-how of all those involved in the translation process can be utilized, and terminology can be recorded and applied quickly. The LookUp workflow module is particularly suitable for this purpose. Through this module, cooperative terminology work can be controlled and tasks can be sent directly to the translators.
Any questions about our products or services?
Please contact us at any time:
Phone: +49 (0) 7152 35411-0
E-Mail: info@dog-gmbh.de
Form:  request a quote / send a message